The Rolling Home x Arvin Goods socks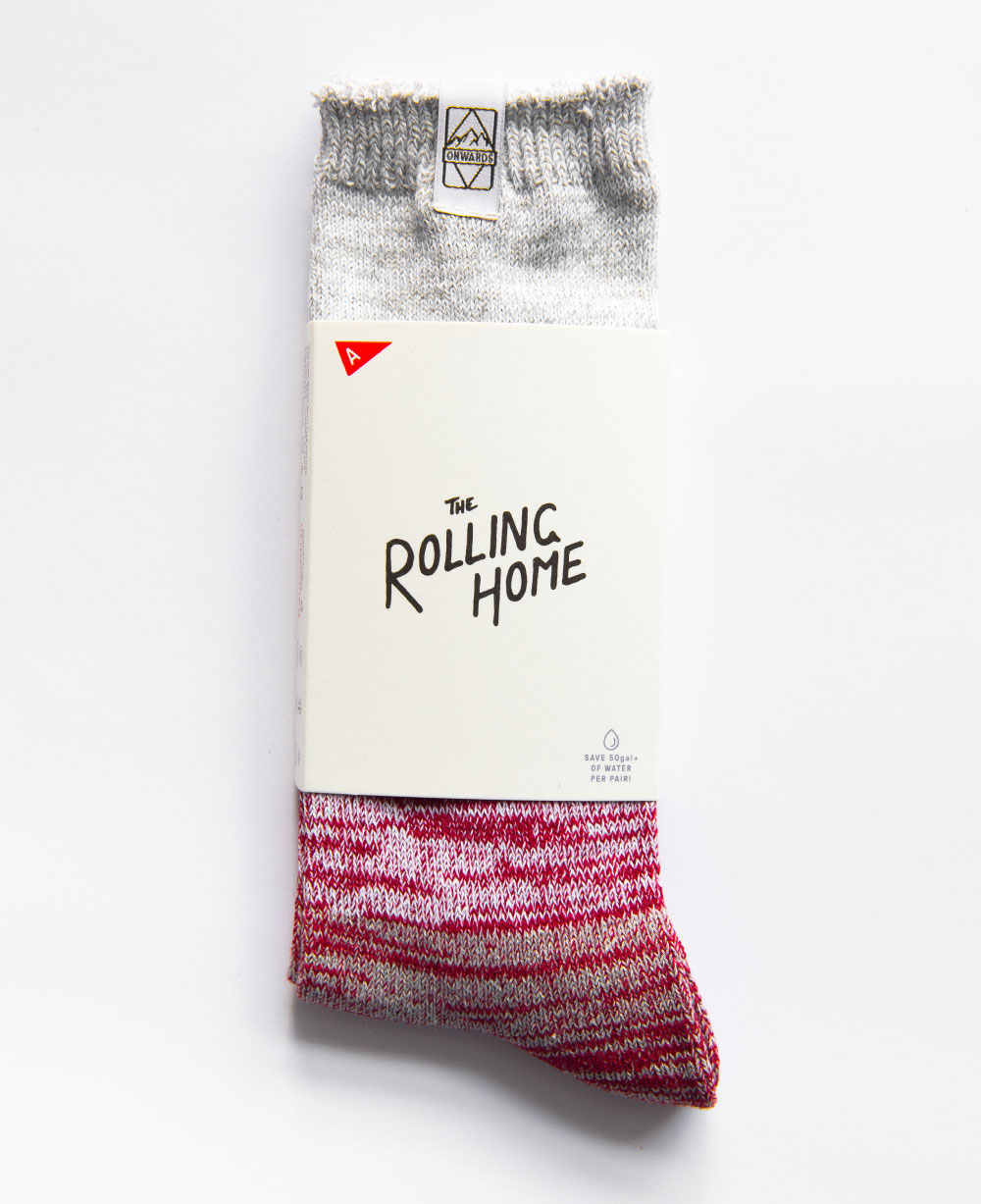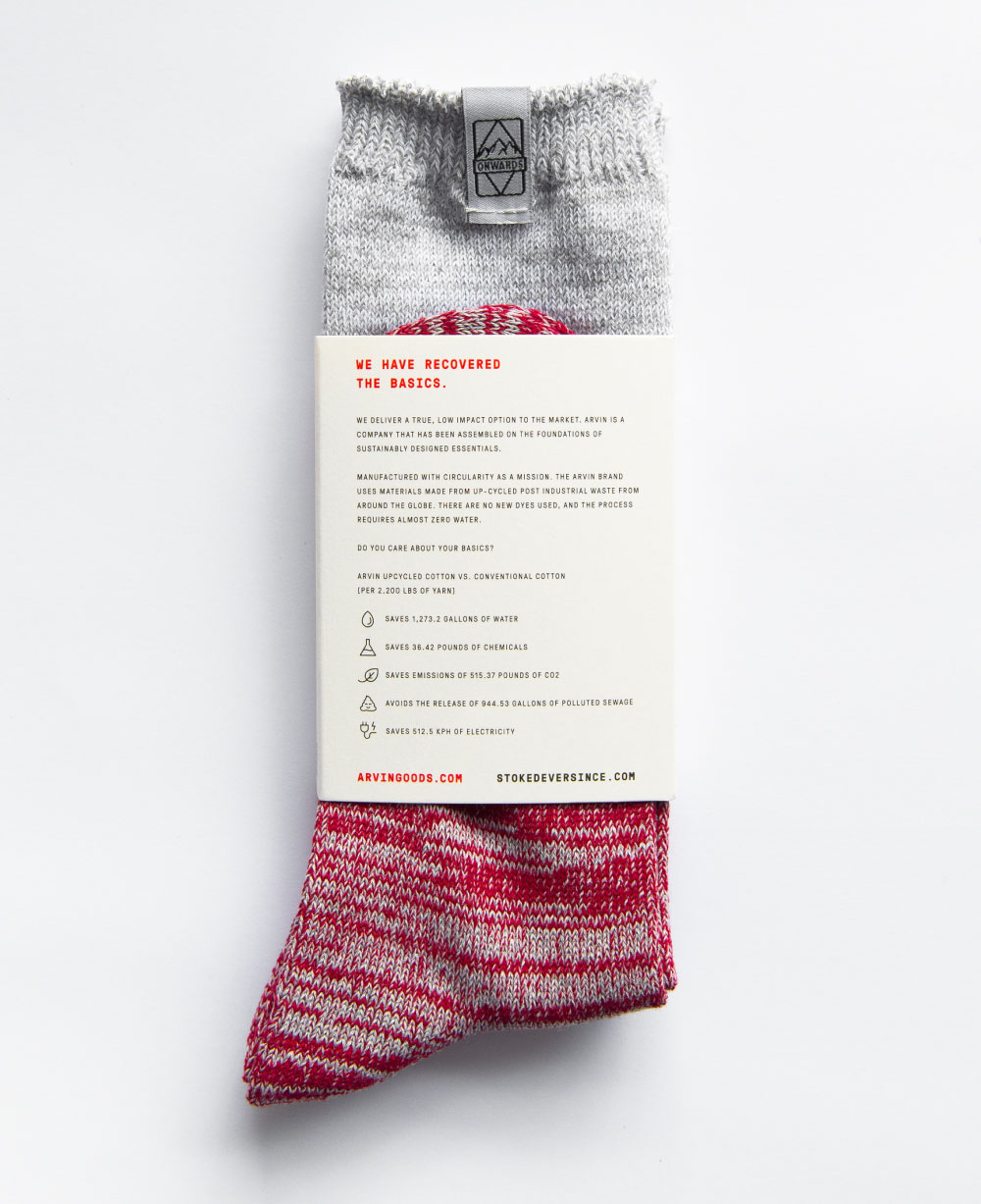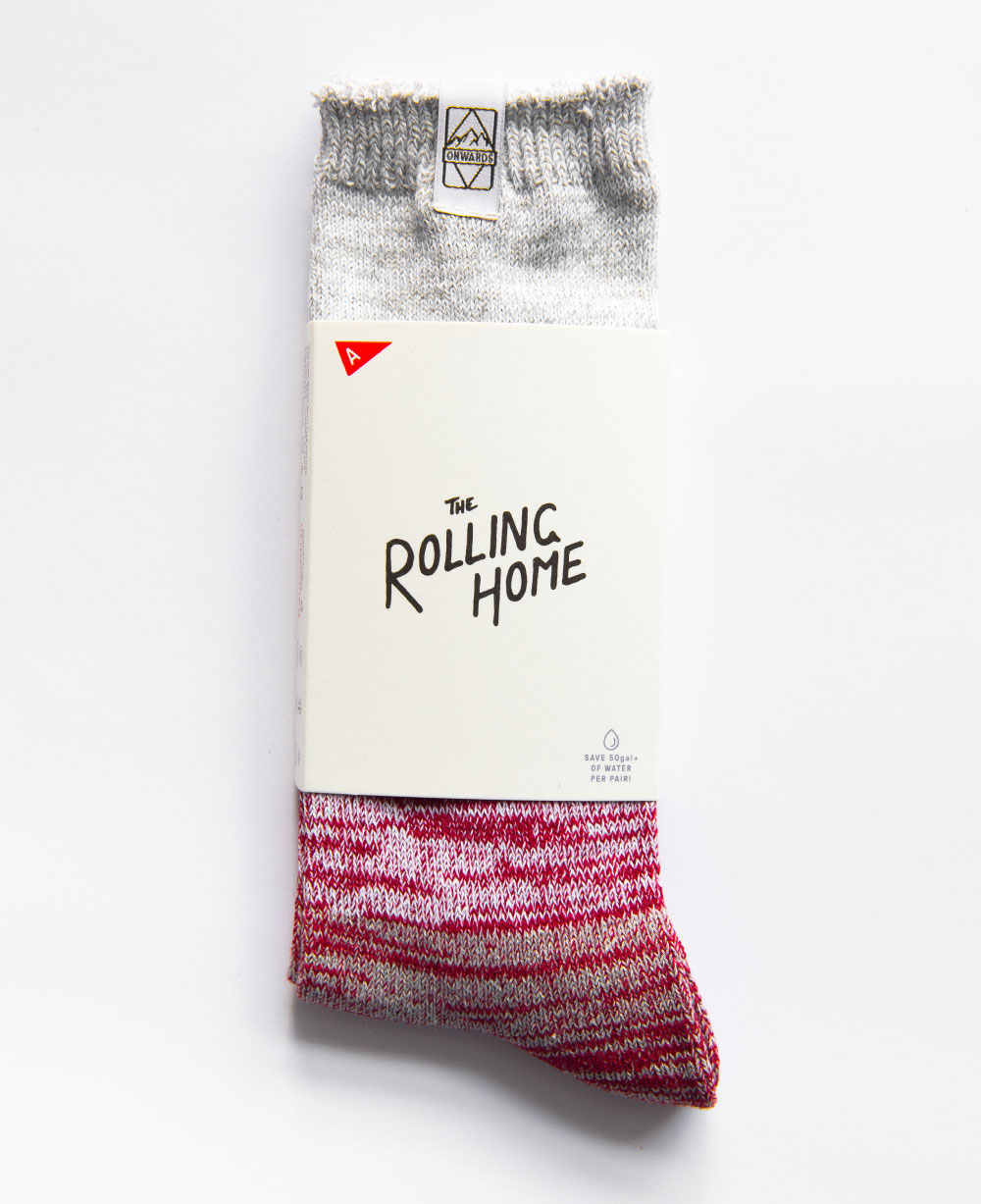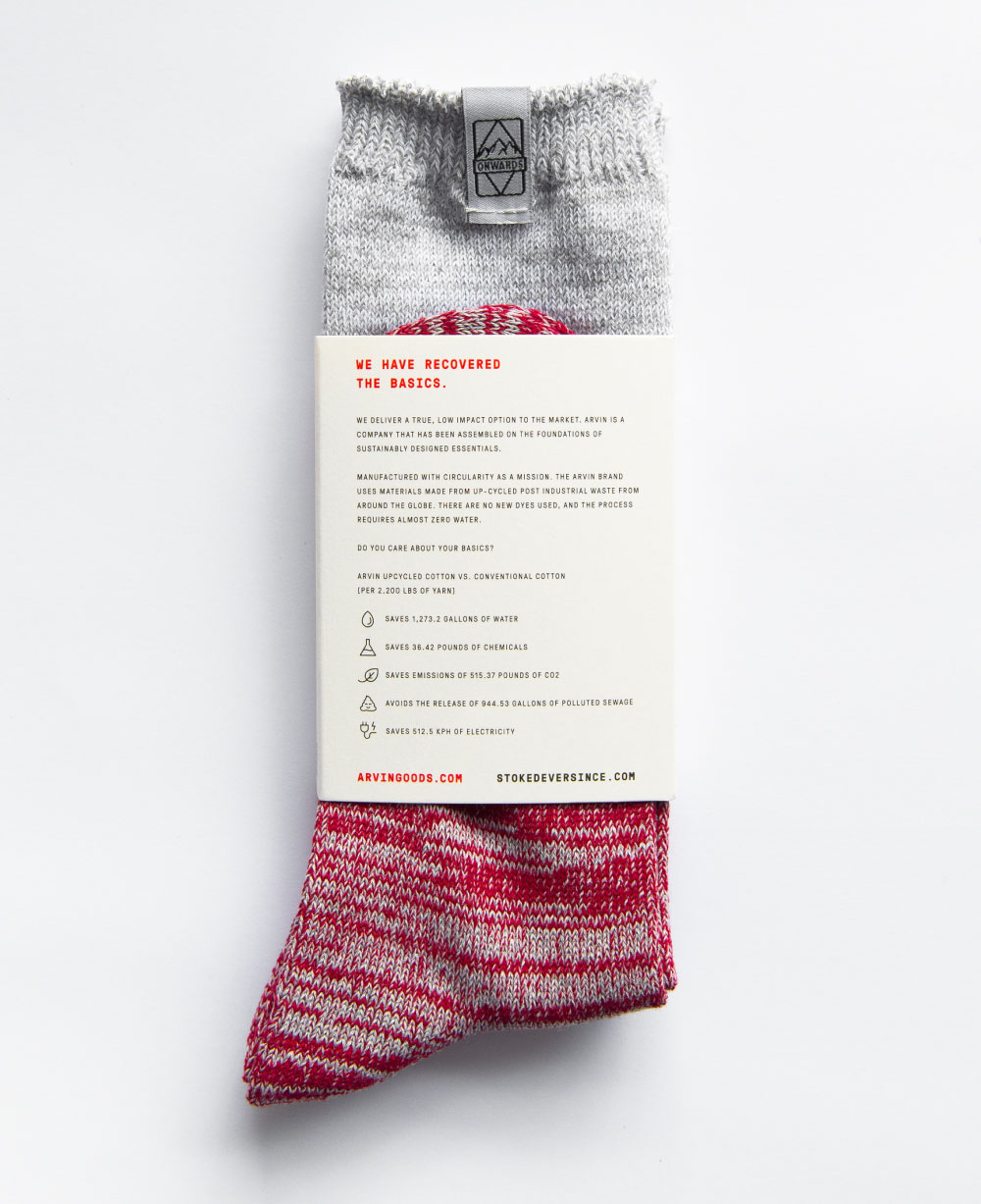 sold out
The Rolling Home x Arvin Goods socks
A good pair of socks is a must; sitting in a van with cold feet can kill the vibe like nothing else.
We have worked with our friends at Arvin Goods to create a pair of socks that are soft, smart and above all sustainably produced - using 52% upcycled cotton and a manufacturing process that reduces water usage.
- 1x pair, universal size.
- Grey & Red fade with 'Onwards' artwork on the tag.