Vanlife brush - 'Clean Van, Happy Van'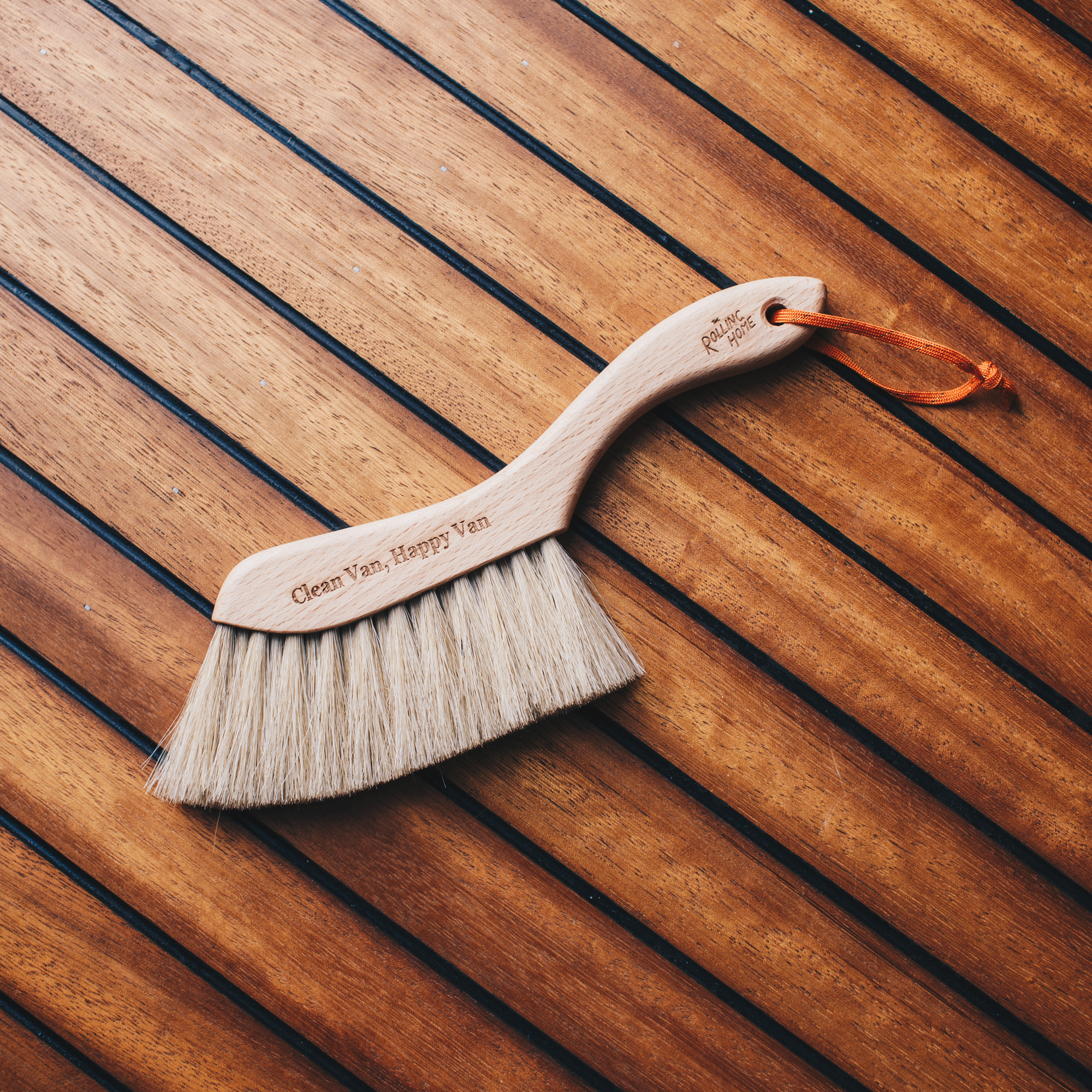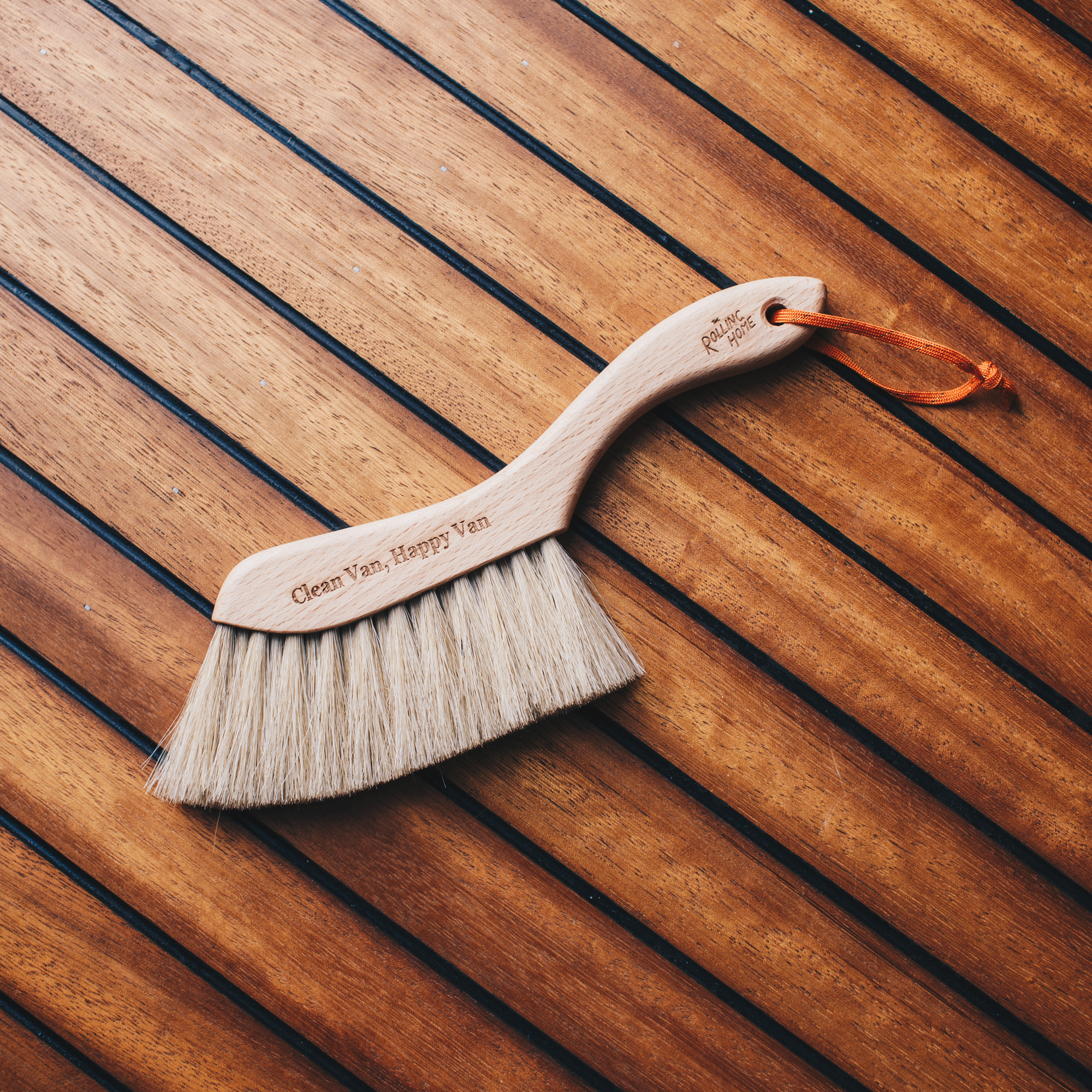 sold out
Vanlife brush - 'Clean Van, Happy Van'
We searched high and low for the perfect Vanlife brush. You know the ritual, wake up, brush out the sand and get on with the day!
This brush is the ideal size for any van. With super soft bristles, and a handy shape that gets into corners and between van furniture. A handy paracord loop makes it easy to hang up. We also found it ideal for cleaning sandy feet post surf..
Etched on one side with 'Clean Van, Happy Van' and the Rolling Home Logo. Handmade in Europe.